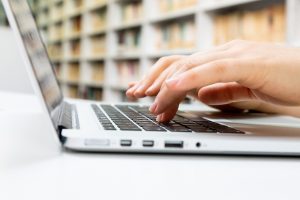 Now that you have completed your HGV training program and got your class 2 driver licence, the next step is going into the world and finding an HGV driver job. This is not only an exciting time for you but a sagacious move to take. At this moment, the world is your oyster.
However, it is important to note that, just like any other industry, breaking into the HGV driving industry is not an easy task, especially if you are not aware of the expectations and customs about the industry. But like everything else, you have to start somewhere. Writing an attractive CV is an excellent way to start. As such, below are a few tips that you should include in your CV to improve your chances of getting an HGV driving job.
Inclusion of Essential Information
Never forget to include all the essential information in your CV. Examples include things like name, contact information, experience level, educational background, and even criminal record. The information helps employers know you at a glance and the value you can add in their organisation, business, or company.
While planning your thoughts and valuable information, do not get carried away. What does this mean? Well, first, do not fill the section with a lot of information your employer does not need. Secondly, only include information relevant to the job. For example, your employer does not want to know what you love to do in your spare time or hobbies.
In fact, including such information might be damaging and may cost you the job. In a nutshell, keep it basic and to the point. Do not forget to include at least two contact numbers that the employer can reach you with.
Personal Summary
It is wise to write a short personal summary, which is aimed at telling your potential employers a little bit about yourself. Remember, this is a professional document, and therefore wise to keep it professional rather than non-helpful things such as hobbies, and what you love doing in your free time.
To make this section appealing, consider describing your character and how you best fit the role. Do not forget to include your work ethic, previous experiences, new qualifications, and your love for what you do. Keep everything short and attractive.
Work Experience
Work experience is the most crucial bit of the document. It is wise to write your expertise in a reverse chronological manner. This simply means that you should start with the most recent, going backward. If you are a newbie, you may be intimidated, including this section – Afterall, you do not have experience in the industry to include, and you are afraid that you are not going to get the job.
However, this is far from the truth because a majority of the employment companies are looking for newbies and upcoming drivers to replace retiring drivers. Therefore, if you are a newbie, this can work for you. Remember, no new employee is hired without first going through a grace period where they must first prove their worth.
Qualifications
The qualification section is another vital part of a CV, and it is where new drivers can shine. In this section, you have to include all your qualifications, and it should be listed in reverse chronological order. Aside from showcasing your newly acquired HGV qualifications such as Cat C, Cat C+, and others, you can also include others such as school grades, leadership training, and others.
Other Additional Tips
All employers will always use what you place in front of them to decide if they will be willing to meet you. This is why making a first good impression is important. This is why it is wise to double and triple check your document to see if there are any spelling or grammatical errors. These are some of the simple things that often cost people in an interview.
A good CV is not all about quantity, but about quality. Therefore, all it needs is essential information that is relevant to the job and which an employer can use to decide if you are a better fit for the job. Before diving into writing this document, it is wise to go through your information to see if they are important.