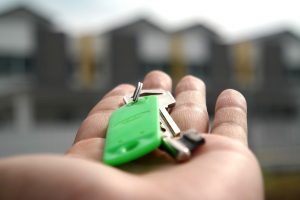 The coronavirus pandemic has had a massive impact on the property market in the UK, with sales and viewing grinding to a standstill, and the market stalling during the lockdown.
Although activity has started to resume, it is at a very slow pace, and there are a number of major changes that house sellers and hunters must adapt to. What does all of this mean if you are trying to sell your house or buy a property?
During the Lockdown, What Happened?
During the lockdown, the property market basically came to a stop. No one could conduct viewings of properties since that would have violated the lockdown rules. There were some estate agents who created video tours of homes, but how many people are going to make the biggest investment of their lives based on just a video?
Also, removal companies couldn't operate, so it was tricky to move house – although if you were moving into a property that was empty, there were some exceptions to the rules.
During that time mortgage companies also started to pull their products. So the only ones who could qualify for new mortgages were people with the largest deposits and highest loan-to-value ratios.
Mortgage companies claimed they were faced with staff shortages and overwhelmed with work and therefore needed to decrease their new customer numbers. So their new loans were restricted to only the highest-quality borrowers – people who were borrowing less money compared to the property's value.
What Is Happening Now?
Property views can take place now, as long as strict guidelines are adhered to. It is recommended that estate agents offer a Fourwalls floorplan as the first step (actually this is a hygiene factor for all listing these days), followed by virtual viewing, either a pre-recorded video walking through the property or a video tour with the estate agent in the house live.
It is advised by the Government that in-person viewings should be done only by buyers who are strongly considering putting in an offer already.
In-person viewings must follow the social distancing guidelines. It is also recommended that the homeowners leave the house during the viewing. The home should be cleaned afterwards.
Two major changes are estate agents cannot drive prospect buyers to viewings – which may cause some difficulties if you are looking outside your local area and do not have your own transport. The other change is that no open houses are allowed.
If you were getting ready to move prior to the crisis, you can move now, as removal companies are operating again. It is recommended that you do as much packing on your own that you can, and then on moving day ensure that your movers are able to wash their hands. Also, open all of the internal doors so that your movers won't have to.
If any members of your household are self-isolating or have coronavirus then you should delay your move.
The mortgage market has improved as well, with more products being offered by providers. That means if your deposit is small you will probably have more options right now compared to about a month ago.
What about home prices?
To know where house prices are going, you probably will need to have a crystal ball. The Government uses an official measure for home prices, and it tracks which direction prices are moving in.
However, the measure has been suspended since the Government says the data is not reliable enough to produce the figures since so few house moves occurred in March and April. The market has also not completely resumed yet. Therefore, the data would have to be based on a very small sample size.
According to Nationwide, which has data on its customers (therefore no cash buyers, mortgaged purchases only), in May home prices fell by 1.7% compared to April. That represented the biggest fall in eleven years for its data. However, it is likely that the sample size was smaller than normal, so it is hard to know if the measure is reliable.