Mobilanes range of outdoor products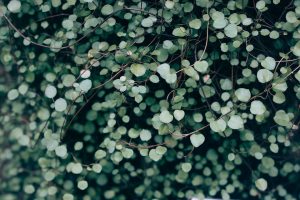 As our cities continue to develop, designers and architects are faced with more challenging environmental issues, within our built environment. In this article, we will be looking at three systems that have been developed by Mobilane that can help to meet these challenges, by harmonising our modern cities with nature.
LivePanel
LivePanel is a patented system that is an innovative and creative vertical landscaping application provided by Just Plants Bristol. This "living wall" sustainable system is for both outdoors and indoors. It is becoming increasingly popular and is helping to make even more urban areas much greener.
Cold walls are easily transformed into a living, warm surface by the LivePanel system. This modular living wall system contains exchangeable plant cassettes made up of cups that have plants placed in them. Each of the cassette rows is placed inside of a duct rail. Water is absorbed out of the duct through the use of a capillary system.
LivePanel may be used fo different vertical landscaping applications. It may be installed easily on different types of walls.
Advantages
Green Screen
Contributes to biodiversity
Contributes to creating a healthier climate through dust capture and oxygen production
Low odour
Low maintenance
Noise-reducing properties
Thermal insulation advantages
Compact construction taking up little space
Outdoor and indoor applications
Modular system
Low water consumption
Quick assembly and easy installation; pre-planted cassettes, meaning that the project site has little nuisance
Exchangeable cassettes
Green Screens
When a green hedge is being planted as a divider, privacy is very important. You often need to wait for several years until a hedge is dense enough to provide the desired level of privacy. This needing to wait is now in the past thanks to Mobilane's Green Screen. Individual panels may be installed instantly, but still looks like a hedge that has been established for many years.
This Mobilane patented system is comprised of a metal grid that is completely covered with vegetation. The plants are in a biodegradable pot in compost. The pot is made out of coconut which will degrade in one to two years. The plants will take root in the subsoil surrounding it.
Not everybody wants to have the same exact hedge. That is why different types are offered by Mobilane. That helps to create variation by offering different heights, colours, and plants.
Since there are different versions of the Green Screen are available, it may be used in different ways as a divider. This includes creating a garden room, and also for separating car ports, swimming pools, and patios.
Green Screen advantages
MobiRoof
Contributes to biodiversity
Reduces air pollution
Fixing materials and posts are available as well
Depending on the plant variety, is available at different heights
Different types are available
High-quality fencing that comes with a 10-year guarantee
May be planted throughout the entire event, other than during periods of frost
An attractive and sustainable divider that can be used for surroundings
Easy to maintain
Green, dense hedge provides immediate privacy
MobiRoof
Creating green environments in urban areas is hard to do. However, the green roofing system from MobiRoof means you won't have to wait for many years to achieve this. MobiRoof is comprised of a sedum cassette system that clicks into one another. They are perfect for a green roof, including for storage buildings, carports, garages, and garden houses.
The lightweight, unique cassette system gets planted using different kinds of sedum plants along with a special substrate for the drainage and storage of rainwater. Other benefits provided by the system include that it is possible to replace the cassettes, which allows you to design your sedum roof based on your needs.
MobiRoof properties
Contributes to biodiversity
Reduces air pollution
Reduces rain water runoff
Planting is comprised of a combination of different sedum species
The substrate has the proper drainage and water retention characteristics
The cassettes are made from regenerated nontoxic polypropylene