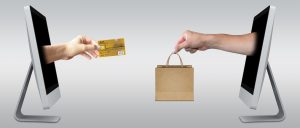 All businesses should take advantage of the power of reciprocation in their marketing and sales strategies. Giving back is one of the natural, innate obligations of humans. Our subconscious mind obeys our limbic system, creating the urge to repay or return favours. We try to avoid owning other people. Here are some examples.
With Christmas just around the corner, you do your best to write and deliver Christmas card to all of your peers in good time of this important day. Then, the postman delivers you a Christmas card from someone you forgot to send a card to. What is your next move? Most probably, you buy another card and send it to that person in return.
When you got married, you selected the guests to invite to your party based on weddings you had been invited to in the past.
If you have been out for dinner with friends and one of them kindly pays the bill, you'll keep this in mind and you'll try to return this favour on your next meeting.
These are only a few examples of the way reciprocation influences our thoughts and our behaviours. Let's see how the principle of reciprocation applies to business.
A restaurant conducted a series of experiments meant to determine customers to increase the level of their tips. In the first scenario, the waiter offered a free mint with the receipt. This led to a 3% increase of the tip. In the second scenario, the waiter offered two free mints with the receipt. The result was a whooping 14% increase of the value of tips. The third and last experiment in the series scored the most impressive result. The waiter offered one mint with the receipt, walked away and returned with another mint, as a sign that the waiter 'liked to have you as their customer'. The value of the tip increased by 23%, which was nothing short of amazing!
How can use apply this to business? While we may not want to offer mints to our customers, we can use the principle of reciprocation to acquire more leads and to boost our sales and conversion rates. Here are a few ideas to get you started:
Networking
Connecting people within your network is a great way to initiate reciprocation. This is something you can do in person or via LinkedIn. If your effort to introduce one of your peers to other people in your network leads to a sale or another kind of business benefit, your contact will feel the urge to reciprocate. This is a positive thing to do and something I enjoy doing for people within my network.
Invoices
Do you include all of the services you provide to a client on your invoices? If you focus on the reporting functions for your clients you can find something you provide but don't list on your invoices. This service can be, for example, a monthly report you don't charge them for. Consider listing it on your invoices with a zero cost, in order to demonstrate the added value you are delivering to your client.
Referring Business
I use to refer business to specialists I work with. This is an excellent way to achieve reciprocation and gain business referrals in return. However, this only works if you know how to choose the correct partners and areas of activity.
Sharing Knowledge
Providing useful information to people who need it can be an awesome way to get reciprocation. Consider publishing articles, writing a blog, or creating a series of videos to help people solve a problem related to your industry or niche. By offering this information for free, you'll benefit from reciprocation through enquiries.